ZennoProxyChecker

Software for performing regular checks of proxies across many parameters and exporting them in a convenient format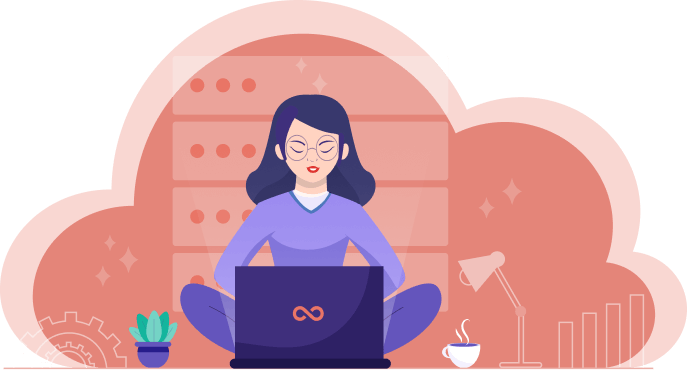 Why do I check
proxy?
Regular proxy checks guarantee
reliable and efficient work
Privacy protection
Use of anonymous IP address enables
users to protect their privacy
in Internet
App acceleration
Use of high-quality proxy allows to
accelerate page load
and app performance
ZennoProxyChecker capabilities
High-speed checks
Check is performed at the speed of up to 10,000
proxies per minute
17 filters
Analyze performance, speed, anonymity, and 10+ other parameters of your proxy
Proxy export
Download the list of proxies to a separate
file or to HTTP/FTP server
Scheduled check
Configure automatic re-check of the
proxies base, proxy download from any
source and removal of invalid proxies
Proxy auto search
Search for free proxies across the web
with the ability to bypass anti-parsing protections
Privacy
You don't have to send anyone access privileges
to access proxy, checks are performed
right on your PC
Multi-threading
Perform proxy checks across tens thousands of threads
Proxy base containing up to 1 mln records
Store up to 1,000,000 proxies in your proxy base
Proxy retrieval
Retrieves proxies from sources in any
format: text file, HTML page,
including tables
17 filters to check
proxy quality
Anonymity
Does a proxy hide user's IP address
Eliteness
The proxy may not be defined as a proxy server
Accessibility
Checking for successful download of the given
URL via proxy
Country
Defining geographic location of the
proxy
Speed
Web page download speed
Block lists
Checking whether the proxy is included into PlanetLab/CoDeeN block lists
Ban in search engines
Does a proxy hide user's IP address
Delay
Proxy ping ascending sort
Suitability for gateway
Whether the proxy is a proxy tunnel
Ports
Sets limitations for proxy ports
Post queries
Opportunity to send data to server
via Post query
IP subnets
Sets limitations for valid proxy IP addresses
using the list of subnets
Proxy type
Data transfer protocol — HTTP, HTTPS or SOCKS
HTTPS
Checking for secure connection support
Cookies
Cookies transfer support
Source
Filtering by source of proxy
Referer
Header of the query that contains the address of the previous page
Even more benefits
with ZennoProxyChecker
Tech support
We are ready to answer all your questions and help to solve any problem near real time. Just pick up your preferred communication method: tickets, forum, Telegram
Active community
Connect with your peers and share ideas at one of the largest platforms
(over 0.5 mln messages)
15 years
in automation solutions
market
5000
active users
in the community
200000+
customers in 126
countries
Cost
🎅 New Year Sale! Up To 90% Off!
Special prices valid till 29 December!
23 days : 20 hours : 16 min : 16 sec
PROFESSIONAL
$47
$37
$10/half-year
---
100,000 check threads

29 download threads

Download to file

Integration with ZennoPoster

Get assistance from Tech Support Center or
via email

Forum support
Warranty
If you don't like the app, you will get a refund*
for any reason or no reason within 14 days following the purchase date. * - except cryptocurrency payments
FAQ
Major problem of public proxies is their accessibility. They break down way too fast and have some problems related to information security. Regular use of ZennoProxyChecker guarantees reliable protection and privacy of your data when using filtered proxies.
Connection issues, web connection speed drops are most commonly noticed by users that use free proxies. This leads to slowdown of your software or even to its hang-ups.
Despite these proxies offer high degree of privacy and good uptime, this gives no guarantees that they can remain up and running forever. Besides, if ZennoProxyChecker shows low anonymity level for your proxies, this is just a good reason to seek for another proxy from your proxy provider.
If you operate with valuable data like logins, passwords, phone numbers or payment details, we recommend choosing elite proxies only. ZennoProxyChecker offers a dedicated filter specifically for this purpose.
Yes. We offer refund within 14 days following the purchase date (except cryptocurrency payments).
Yes. Nearly to any platform, except cloud platforms, because the app is bound to PC hardware.
We offer a 6-month subscription for app updates. Once you purchase the subscriptions, you'll get free updates for 6 months. Please check the price in a comparative table in the top part of this page. If you don't purchase the subscription for updates, your app will still be working, it just won't get any updates.
No. Reselling of the app is strictly prohibited and may lead to banning of your account.
Discover the power of ZennoProxyChecker –
increase speed and reliability
of your apps